Ilo Cashew Parm 100 g (Ve)
Ilo Cashew Parm is 100 % plant-based option for parmesan cheese!
Cashew Parm is an excellent choice to add eg. on pizzas, pastas, salads and soups. Cashew Parm is made from cashew nuts and it has strong taste and crumpy texture.
Why not to fall in love with this dairy free alternative for parmesan! 😍
---
Ingredients
Powder made from cashew
Cashew (Vietnam), inulin, sea salt, natural aroma.
Nutritional value/100g
Energy 2253 kJ/543 kcal
Fat 43,9 g
of which saturated fats 7,4 g
Carbohydrates 18 g
of which sugars 4,4 g
Protein 18,8 g
Salt 2,1 g
High in salt.
Storage instructions
+2 – +8°C
For resellers
6430016340526
Ilo Cashew Parm is made using only four natural ingredients: cashews, inulin, sea salt and natural aroma. Simple but really delicious!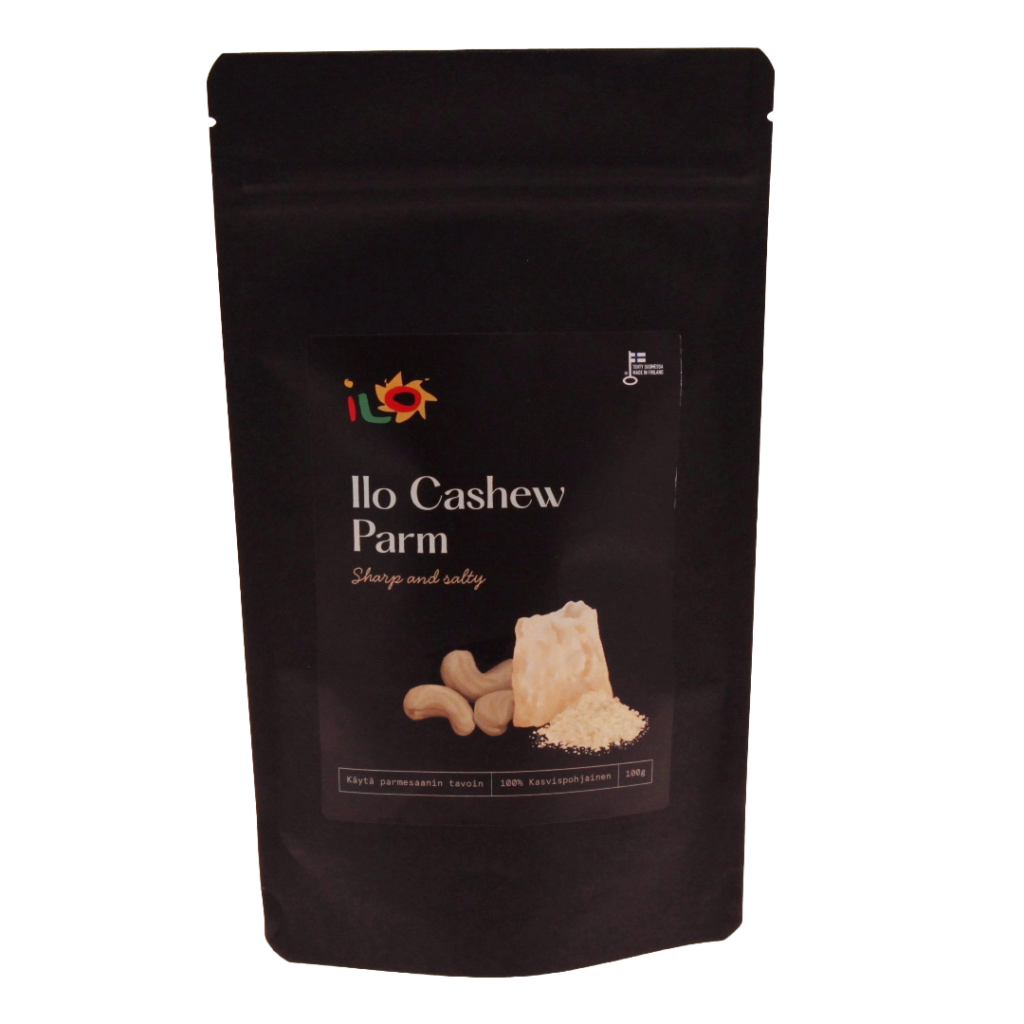 Are you looking for other vegan cheese products than Ilo Cashew Parm? No worries!
From our product page under Cheese slices, cheese cubes and grated cheeses you can find other vegan cheese options among our cheese products.
Please go to our Ilo website to find more info about all Ilo vegan products.